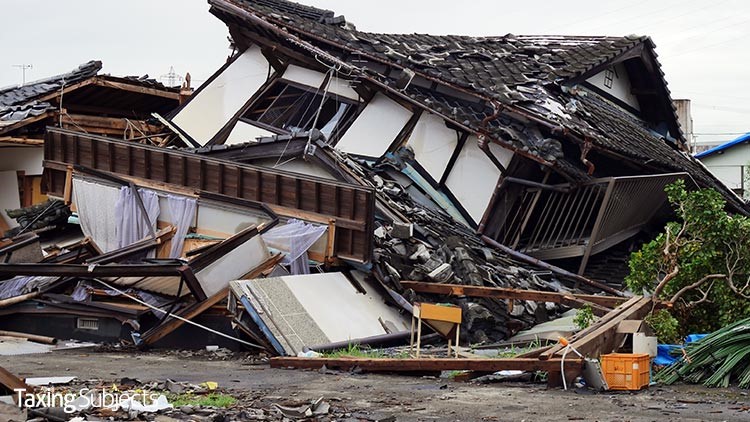 The Internal Revenue Service recently announced that tax relief has once again been expanded for earthquake victims in Puerto Rico. This marks the second such update for areas that can qualify for this relief.
What areas of Puerto Rico qualify for earthquake-related tax relief?
Just three days after Christmas 2019, Puerto Rico was rocked by an earthquake that ultimately led to a FEMA disaster declaration for affected parts of the US territory. While the initial declaration covered six municipalities, the January 22 and February 6 updates have ballooned that number.
According to the IRS, Puerto Ricans in Arecibo, Ciales, Hormigueros, Juana Díaz, Las Marías, Mayagüez, Morovis, Orocovis, and Sabana Grande may now qualify for tax relief. The full list includes 25 municipalities:
| | | | | |
| --- | --- | --- | --- | --- |
| Adjuntas | Arecibo | Cabo Rojo | Ciales | Corozal |
| Guánica | Guayanilla | Hormigueros | Jayuya | Juana Díaz |
| Lajas | Lares | Las Marías | Maricao | Mayagüez |
| Morovis | Orocovis | Peñuelas | Ponce | San Germán |
| Sabana Grande | San Sebastián | Utuado | Villalba | Yauco |
If any additional municipalities are designated for tax relief, the IRS will issue another update.
How does disaster tax relief help victims?
Taxpayers who qualify for disaster-related tax relief often receive a number of benefits, like getting deadline extensions, claiming disaster-related casualty losses, and deducting personal property losses.
Specific to this earthquake tax relief, the IRS says that "certain deadlines falling on or after December 28,2019 and before April 30, 2020, are granted additional time to file through April 30, 2020." Here are some of the affected deadlines noted by the IRS:
Individual income tax return deadlines
Quarterly estimated income tax payments for January and April
Quarterly payroll and excise tax returns for January
Generally, victims do not need to contact the IRS to receive disaster-related tax relief, but the IRS says there are exceptions. Taxpayers who were impacted by the earthquake but don't live in officially announced areas need to call the IRS at 866-562-5227.
Sources: PR-2020-01; FEMA Statement on recent Puerto Rico Earthquakes